adidas Dual Compartment Essential Dopp Kit - CARBON
Regular price
$85.00 CAD
Sale price
$39.99 CAD
/
---

Designed for the traveling Tour Player,
adidas crafted this exclusive Dual Compartment Zippered Dopp Kit.


 . . . and we took them all
adidas Dual Compartment Essential Dopp Kit
ONLY 370 AVAILABLE
Crafted with Durable Ballistic Nylon and leather accents, this toiletries bag is designed to both look sleek and last a lifetime.
- WE TOOK THEM ALL -
Padded Interior Bottom
With every detail in mind, these bags were given a padded bottom to protect your valuable and keep accidental dropping from causing damage.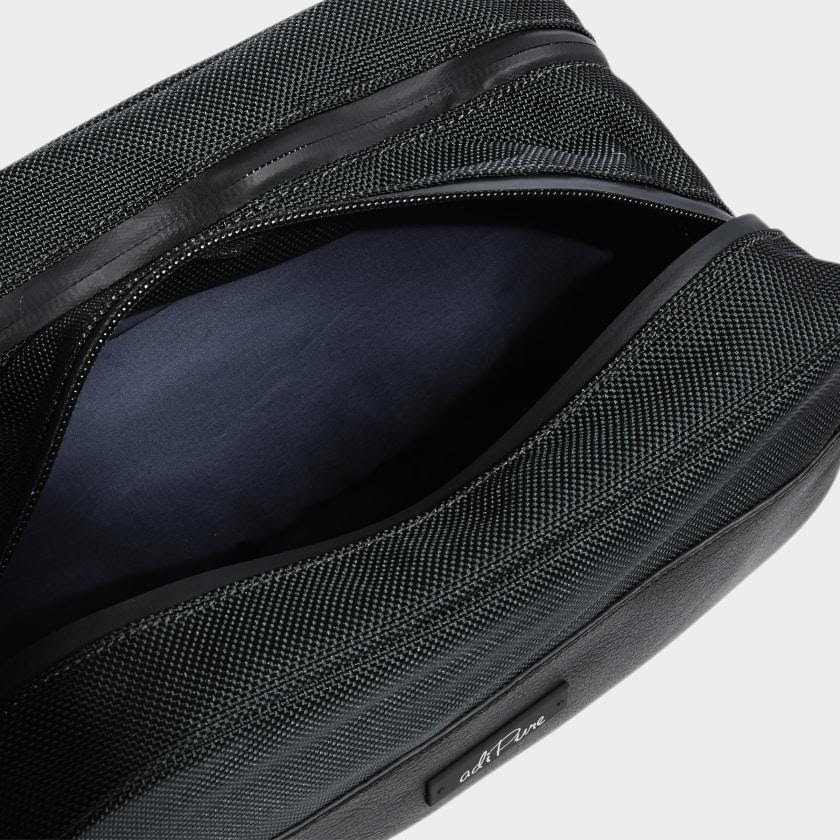 Exclusive Accents
The single leather band at the front is an exclusive marking of this limited edition Dopp Kit, making it one of a kind in the adiPure Collection
Easy-Grab Handle
A strategically placed reinforced handle makes it easy to slide your Dopp Kit in and out of your travel bag.
Dual Compartments
With two parallel compartments, you are able to keep a separation between your belongings, keeping them safe and organized.
adidas Dual Compartment Essential Dopp Kit
Dimensions: 13.5 cm x 25.5 cm x 15 cm
WHY IS IT CALLED A DOPP KIT?
In the early 1900s, a craftsman named Charles Doppelt designed and crafted this style bag for the purpose of carrying one's hygiene essentials. 
It was soon discovered that these personal accessories were essential due to the convenience and traveling benefits that they provided. 
Not long after their invention, these kits were made mandatory for soldiers in World War I for carrying their personal belongings.
Since their creation, these bags have been coined the name "Dopp" in recognition of the original craftsman Charles Doppelt. 
These convenient accessories now find themselves common in suitcases, golf bags, and dresser drawers across the nation.